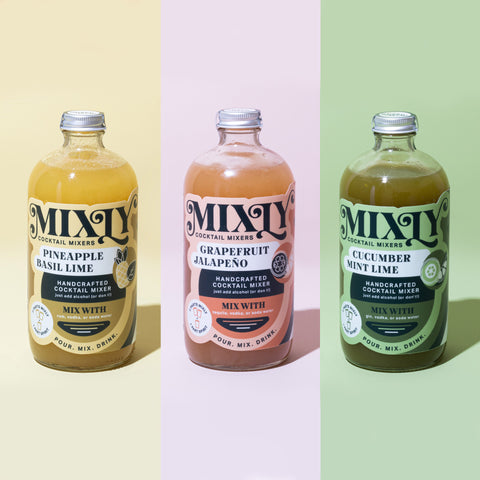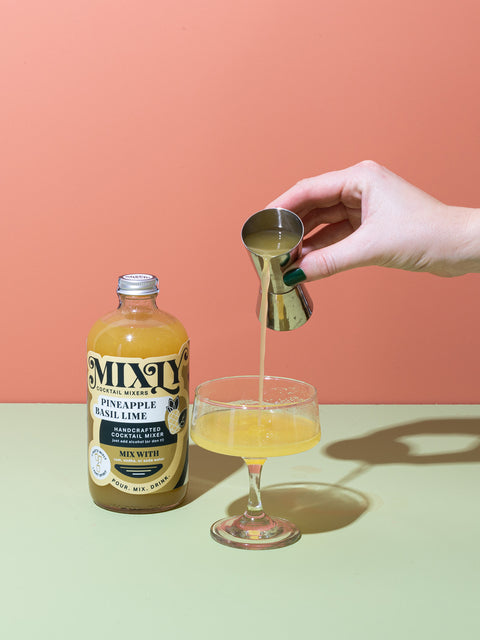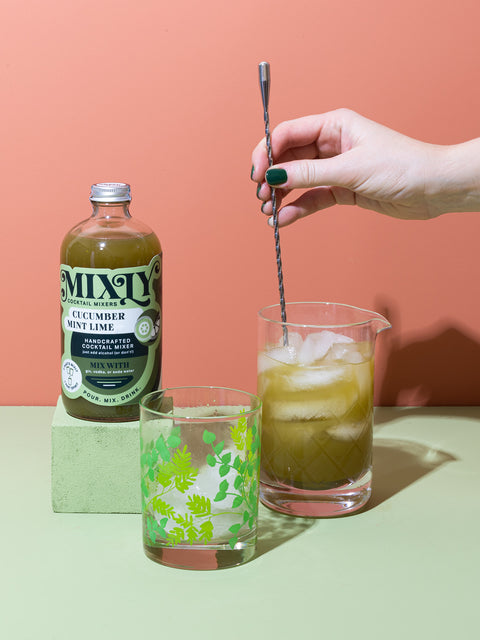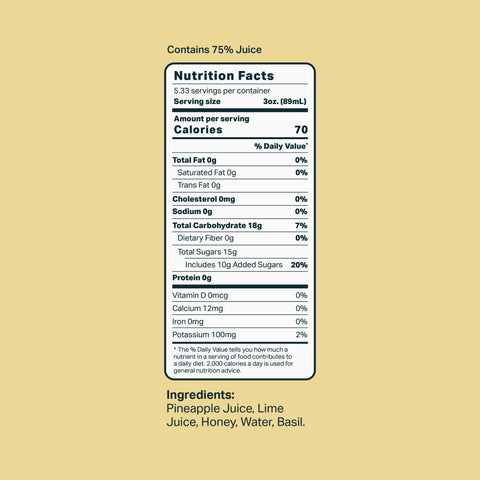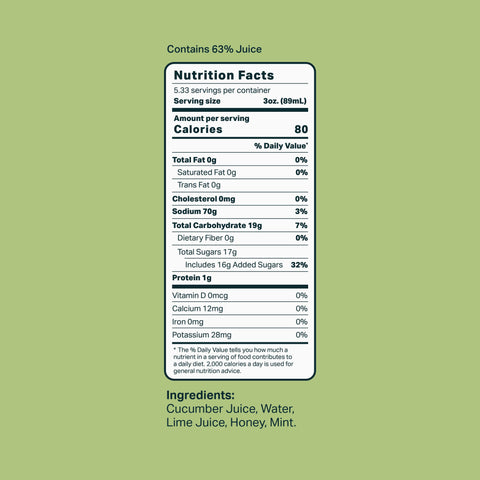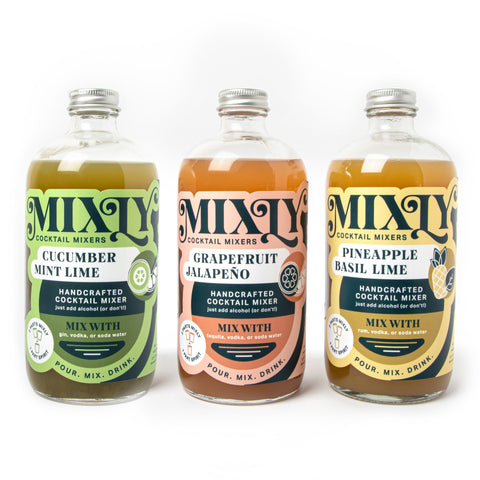 Mixly Cocktail Co
Favorites Bundle
Taste what the buzz is all about!
Including Pineapple Basil Lime, Grapefruit Jalapeño and Cucumber Mint Lime, this Mixly bundle has three distinct flavor variations sure to please any pallet.
Handcrafted with Fresh Ingredients

: The key to any good cocktail is the ingredients. That's why Mixly starts with high-quality, natural ingredients, fresh squeezed juices and honey to bring you a unique and refreshing cocktail experience. 

Sweetened with Honey:

No cane sugar or artificial sweeteners here! All Mixly mixers are made with all natural honey for the perfect touch of sweetness. 

Cocktail or Mocktail

: Mixly is made to mix your way. Just add two parts Mixly mixer, with one part of your favorite liquor. Or make it a mocktail with your favorite soda water. 

Easy To Use

: Grab a glass, add some ice, pour Mixly, then your preferred liquor or soda water, stir and enjoy!
Each 16 oz bottle makes around 6 cocktails.
Please store in a cool, dry place. Refrigerate after opening. Once opened, use within 3 weeks.