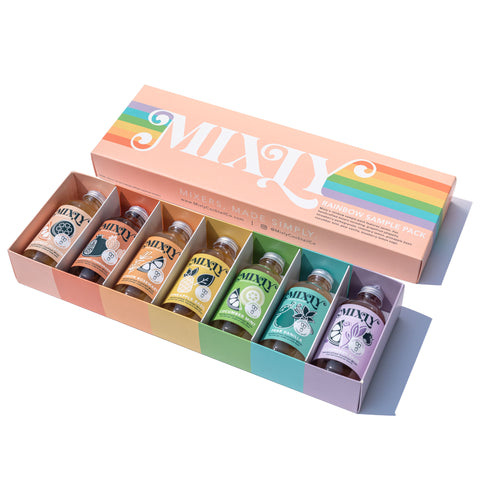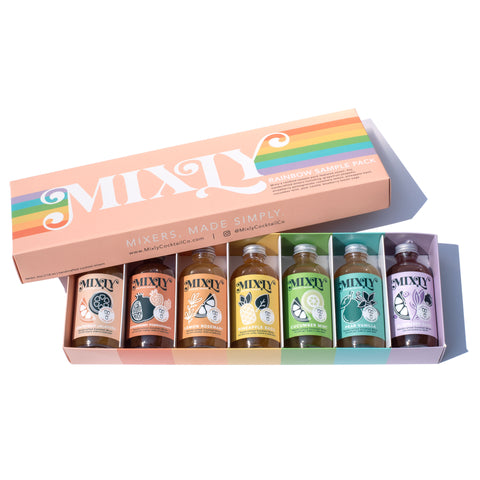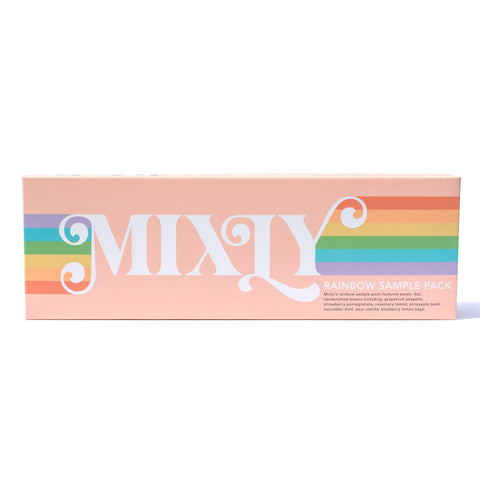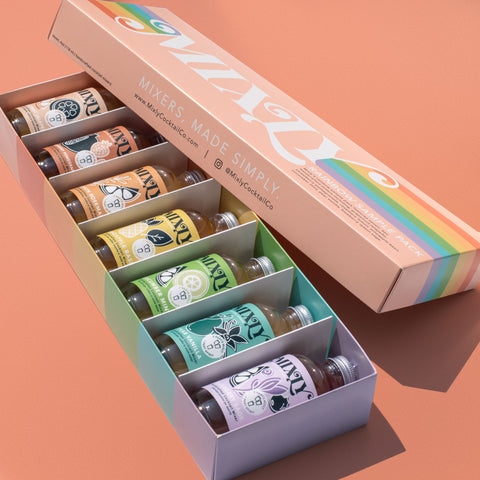 Mixly Cocktail Co
New! Rainbow Sample Pack
Introducing our Rainbow Sample Pack, our newest cocktail gift set featuring an array of bursting colors and flavors that will take your taste buds somewhere over the rainbow! 
Crafted with fresh ingredients and sprinkled with a touch of golden honey, this variety of premium cocktail and premade mocktail mixers is the ultimate gift for those who enjoy sipping on something delicious, rain or shine. Whether you're throwing a party or looking for the perfect gift, our Mixly Rainbow Pack is a great way to taste the rainbow of Mixly flavors. 
The Mixly Rainbow Sample Pack offers all of our delicious, hand-crafted mixers in miniature, 4oz bottles, including, 
Strawberry Pomegranate, Grapefruit Jalapeño, Rosemary Lemon Honey, Pineapple Basil Lime, Cucumber Mint Lime, Pear Honey Vanilla Lime and Blueberry Lemon Sage. 
Surprise and delight your taste buds with a bundle that makes around 14 cocktails or mocktails.